Tel:+52(55) 55901314/55791288 Dirección:Av. Santiago No.168, Col. Barrio de Santiago Sur, Del.Iztacalco,C.P. 08800 CDMX.
Tel:+52(33) 36584220/36133497 Dirección:8 de julio #556 Col. Mexicaltzingo, CP 44180, Guadalajara, Jalisco
Tel:+52(222) 2261247 Dirección:Privada Tamaulipas 417.Col el carmen CP 72530 puebla, puebla
TP18 Dye Sublimation and ECO Solvent Printer With Epson 2/3 4720 Head
Precio CON IVA
|
110 Transacciones
Codigo del articulo:SIM-LFIP-TP18-4720
Precio : Mex.$176,994/set (en existencia)

Precio de PRomocion : Mex.$173,455/set Usted Ahorra : Mex.$3539.00/set (2%)
Cantidad:
set(s) Costo Total :

MXN

Mex.$

173,455
Peso de Envio: 1386.0lb (630kg)
Flete
TP18 Dye Sublimation and ECO Solvent Printer With Epson 4720 Head


Configuracion:
· Cuerpo de la impresora fuerte y resistente
· Cama de impresion de alta calidad con145mm de ancho
· Postes de aluminio
· Rango de movimiento de 20MM en el eje Y
· Sistema inteligente de calentamiento infrarrojo
· Luces LED para la cama de impresion
· Sensores de ancho de material
· Sensor de falta de material
· Sistema de control de calentamiento 4 en 1
· Cama de impresion trasera, calentador delantero
· Sistema de alimentacion de tinta a granel
· Carrito de tipo elevador
· Sistema de limpieza y wipeo automatico

Especificaciones:
Cabezal

Cabezal Epson 4720

Tintas
Transferencia termica
Max. Ancho de impresion

180см

Resolucion

720*600dpi、720*900dpi、720*1200dpi、720*1800dpi、720*120dpi

2 Epson 4720
3 Epson 4720
Modo de impresion
3 pass
42 ㎡/h
58 ㎡/h
4 pass
30 ㎡/h
45 ㎡/h
6 pass
21 ㎡/h
30 ㎡/h
8 pass
15 ㎡/h
23 ㎡/h
Capacidad de tanque de tinta

1000cc/colour

Triple seccion de calentamiento
Precalentado, cama, trasero 30℃-65℃
Sistema de secado
Configuracion estandar: Calentamiento infrarrojo con ventiladores
Sistema de Alimentacion/recoleccion
Configuracion estandar
Condiciones de operacion
Temperatura 15-35℃ Humedad relativa:40%-65%
Dimensiones(L*W*H)
3360*760*960mm
Peso

300kg






Detalles: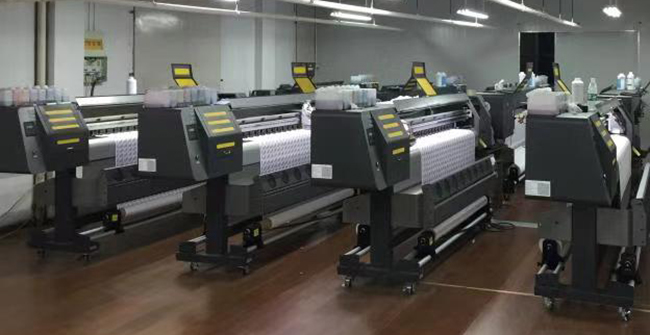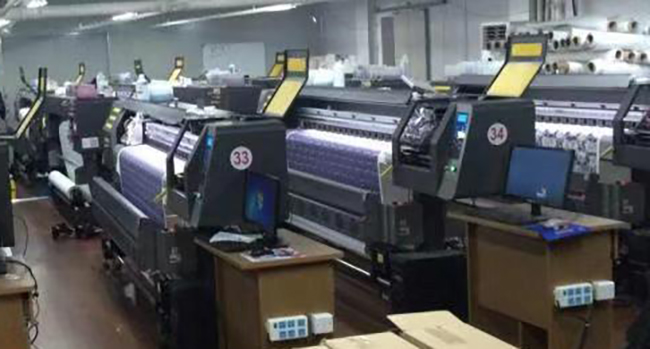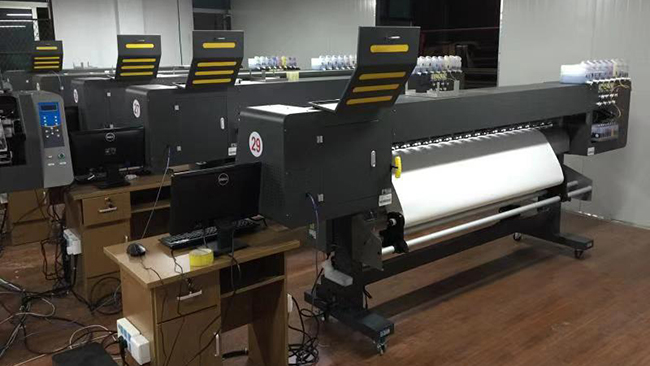 Todo
Guia
Descripcion del articulo
Envio
Pago
Otro
Envio :

Enviamos a más de 200 países y 300 puertos de todo el mundo!
Por expreso: strong> 3-5 strong> días hábiles
Por mar: strong> 20-60 strong> días hábiles
Pago:

T/TTransferencia Bancaria :

:
:
a más personas también les gusta los siguientes productos
Suscribase para obtener ofertas especiales
Recibe gratis actualizaciones, descuentos y ofertas especiales para ganar productos gratis y premios en efectivo
www.sign-in-mexico.com , es el mayor proveedor en línea de productos de publicidad en el mundo y especializados en el suministro de una solución integral para los clientes al seleccionar equipos de Publicidad, materiales de consumo articulos publicitarios, productos de publicidad, etc. También el centro de servicio en el extranjero autorizado por la Asociación China de impresión, de inyección de tinta, para lo cual hemos establecido sucursales en el extranjero, en 6 países extranjeros con el fin de brindar un mejor servicio a nuestros clientes en todo el mundo. Nuestros productos cubren todo el campo de la Publicidad y la señalización y todos los productos que suministramos se hacen de conformidad con las normas internacionales de calidad, como resultado de que, en la actualidad, tenemos más de 9000 productos en línea para la venta. Desde que implementamos la compra centralizada, todos los productos se cotizan a precios competitivos. P>