Tel:+52(55) 55901314/55791288 Dirección:Av. Santiago No.168, Col. Barrio de Santiago Sur, Del.Iztacalco,C.P. 08800 CDMX.
Tel:+52(33) 36584220/36133497 Dirección:8 de julio #556 Col. Mexicaltzingo, CP 44180, Guadalajara, Jalisco
Tel:+52(222) 2261247 Dirección:Privada Tamaulipas 417.Col el carmen CP 72530 puebla, puebla
Sistema de secado para pantalla de impresión DIY Rack con 50 capas de 900mm x 650mm.
Precio CON IVA
Codigo del articulo:SPM-TJ-SPE9065-50
Precio Unitario : Mex.$ 9,767/set (Aviso de Descuento) (Tiempo entrega 50-70 días)

Cantidad: set(s) Costo Total :

MXN

Mex.$

9,767

Peso de Envio: 191.4lb (87kg) Flete
Sistema de secado para pantalla de impresión DIY Rack con 50 capas de 900mm x 650mm.

Drying rack is mainly used in stacked drying and transporting various products after printing. Save space, improve efficiency; It is often used to pushing printing products overall to dry under the sun.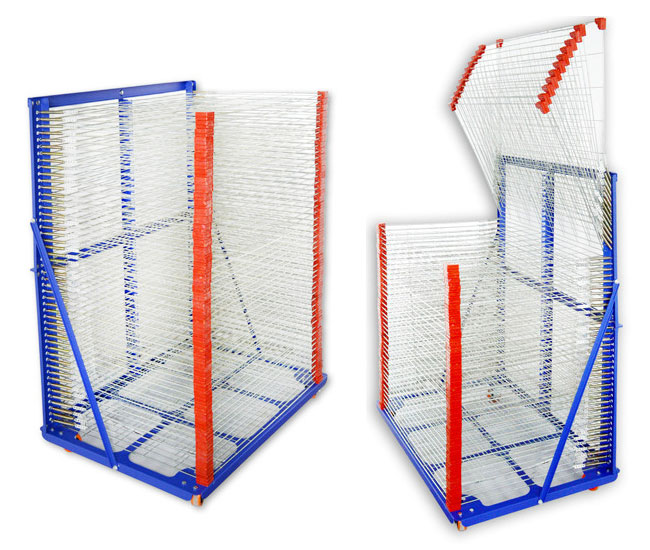 CARACTERISTICAS:
1. Usualmente, el estante de secado tradicional no es fácil de ser enviado, y fácilmente ser golpeado, deformado, la superficie del estante desgaste mal. Nuestro estante de secado es el tipo combinado, embalado con la caja de madera, enviando fácilmente y seguridad.
2. El cuerpo principal del estante de secado se compone de tres partes independientes unir, los usuarios pueden terminar el estante entero conectando las tres partes con un perno, hay dos apoyos inclinados que se pueden ajustar micro de frente a la parte posterior, y pueden hacer que el rack principal sea más estable.
3. Según la solicitud, los usuarios pueden cambiar la cantidad de capas y la altura de cada capa. Este estante tiene un total de 50 capas, si necesita colocar un producto con una altura superior a 2,5 cm, por debajo de 5 cm, puede quitar algunas capas y conectar las almohadillas de plástico con tornillos, luego este bastidor puede sujetar un objeto más grueso.
4. Equipado con la rueda universal de 4 PC en la parte inferior del estante; Dirección flexible arbitraria, muda, resistente al desgaste.
5. Conecte con herramientas de instalación de conjunto completo y algunas piezas de repuesto.





DETALLES: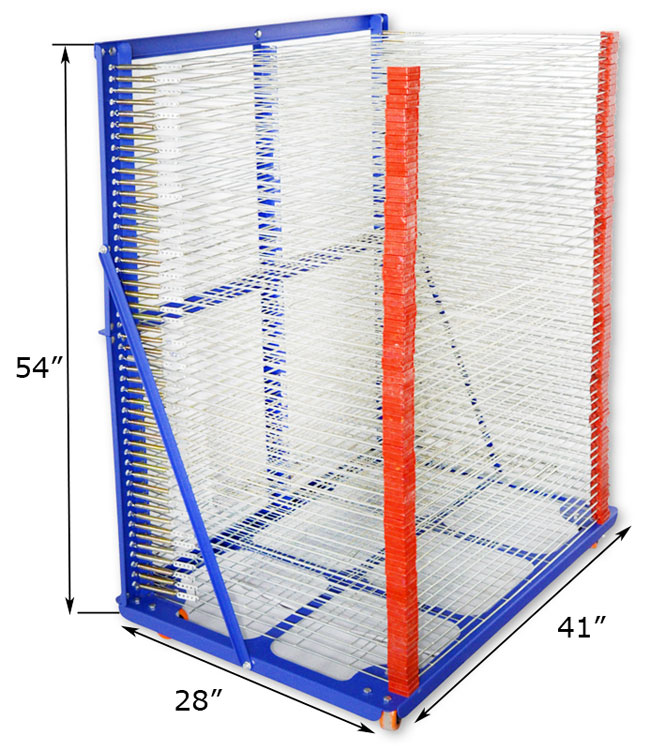 Paquete:
Peso neto: 87 kg
Tamaño: 110 x 79 x 40 cm

Todo
Guia
Descripcion del articulo
Envio
Pago
Otro
Envio :

Enviamos a más de 200 países y 300 puertos de todo el mundo!
Por expreso: strong> 3-5 strong> días hábiles
Por mar: strong> 20-60 strong> días hábiles
Pago:

T/TTransferencia Bancaria :

:
:
Suscribase para obtener ofertas especiales
Recibe gratis actualizaciones, descuentos y ofertas especiales para ganar productos gratis y premios en efectivo
www.sign-in-mexico.com , es el mayor proveedor en línea de productos de publicidad en el mundo y especializados en el suministro de una solución integral para los clientes al seleccionar equipos de Publicidad, materiales de consumo articulos publicitarios, productos de publicidad, etc. También el centro de servicio en el extranjero autorizado por la Asociación China de impresión, de inyección de tinta, para lo cual hemos establecido sucursales en el extranjero, en 6 países extranjeros con el fin de brindar un mejor servicio a nuestros clientes en todo el mundo. Nuestros productos cubren todo el campo de la Publicidad y la señalización y todos los productos que suministramos se hacen de conformidad con las normas internacionales de calidad, como resultado de que, en la actualidad, tenemos más de 9000 productos en línea para la venta. Desde que implementamos la compra centralizada, todos los productos se cotizan a precios competitivos. P>