1.7m Prensa de Calor Rollo a Rollo Multifuncional

Caracteristicas:

1. Superficie de los rollos recubierta de teflon, alta dureza, resistente al desgaste, no se pega.
2. Temperatura y velocidad digital
3. Calentamiento del aceite uniforme (±1-2°C) sin variaciones de color.
4. Tubos de calentamiento importados, calentamiento uniforme, durable; Alfombra uniforme.
5. Alfombra removible, no se quema facil; con cinturones para instalar.
6. Libre de humo y olores durante el trabajo.
Modelo
TL-1700-200
TL-1700-420
TL-1700-480
TL-1700-600
TL-1700-800
Ancho de impresion
1700mm
Diametro de rollo
200mm
420mm
480mm
600mm
800mm
Voltaje
1phase 220V
3phase 220V/380V
Potencia
8KW
18KW
22KW
36KW
50KW
Velocidad
60m/h
80m/h
110m/h
150m/h
300m/h
Rango de temp
0-240°C
Tiempo de calentamiento
about 1 hour
Numero de tubos de calentamiento
12
12
15
24
24
Detalles: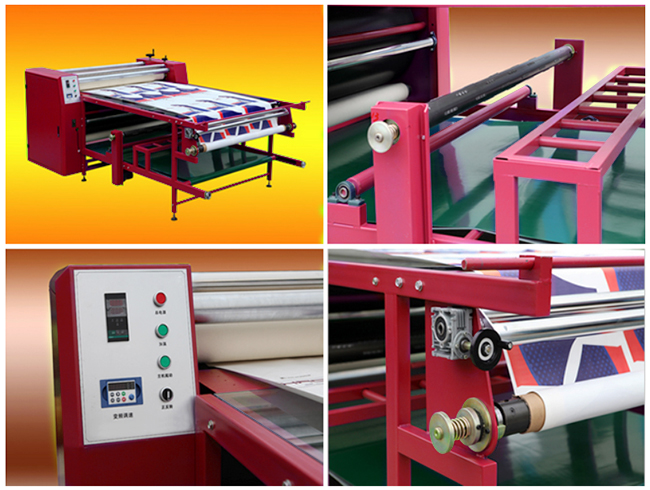 Aplicaciones:
Its suitable for sublimation transfer T-shirt,large banners,flags,non-woven fabrics,apparel fabrics,blankets,towels,scarves and other products in the piece,especially the roll fabrics need to continous print.